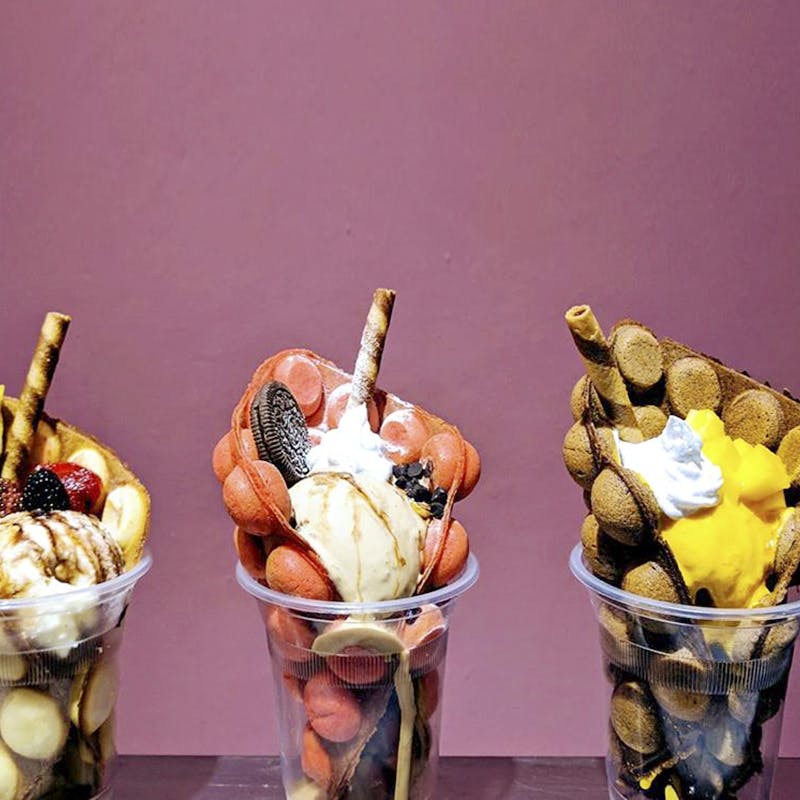 Sweet Tooth Alert: Bookmark These Dessert Places The Next Time You're In Pondy!
Pondicherry is bae for plenty of reasons. Apart from the serene beaches, alluring cafe culture, cosy homestays and overall tranquillity, it also offers some dreamy desserts! Check out this list of the best dessert places in Pondicherry and make your next visit an even sweeter one!
Gelateria Montecatini Terme (GMT)
Started by Adriano Natalini, an Italian businessman, this place justifies that Italians do take their ice creams very seriously! Freshly made, rich and creamy, the ice creams here have a very natural taste and start from just INR 40! No, really. The flavours are quite exquisite too, ranging from Buongiorno (milk, chocolate, and caramel), Stracciatella (milk and chocolate) and Amarena (milk and red cherry), to Chilli Chocolate, Irish Cream and Amaretto (milk, roasted almond, and almond liquor).
You can also find some refreshing seasonal flavours like jackfruit, watermelon, litchi, strawberry and even ice apple (locally known as nungu)! We bet you wouldn't be able to stop with one!
Cream Affair
Gelatos, brownies, ice cream rolls, thick shakes, these guys do it all. But it's the bubble waffles here that are the star attraction! In fact, this place is the first to bring bubble waffles to India and offers some dreamy waffle creations. You can choose any base (red velvet, chocolate or plain) and load it up with fresh ice cream scoops, decadent sauces, marshmallows, chocolate chunks, fresh fruits and more. Truly indulgent, this can totally fill you up and is a great dessert meal option!

Gelato Factory
In addition to regular milk-based gelatos, this place also offers some of the most delicious vegan gelato flavours! You can barely tell the difference. Mango, chocolate, coconut, strawberry - you can choose from an array of options. They also offer Creminos that are gelatos shaped as lollipops dipped in chocolate (yum). With the right amount of sweetness and freshness of flavour, the gelatos here check all the boxes for authentic, artisanal ice creams.
Baker Street
One of the best cafes in Pondicherry, this place spoils you with its freshly baked goodies! Their gooey eclairs and chocolate croissants are simply bombastic! You can also try out some cupcakes, monstrous cookies and macarons here. Lemon tarts and Tiramisu are heavenly too!
Richy Rich
You know how some places don't need any fancy decor or ambience. It's just the simplicity of the place and consistency in quality that attracts people to their place. Richy Rich is just that. The menu here is simple but extensive and a delight for ice cream lovers. From ice cream balls and softies to dip sundaes, fruit and cake sundaes - you can go all out here and leave the place feeling satisfied. The pocket-friendly prices make the idea of a visit all the more alluring!
Zuka
Another great food, no bull place, Zuka is quite popular among residents and tourists in Pondy. With gooey pastries, muffins, apple pie and mousse options, you can properly attend to your sweet tooth cravings here. If you live for chocolate, you must try their Mud Pie.
Comments