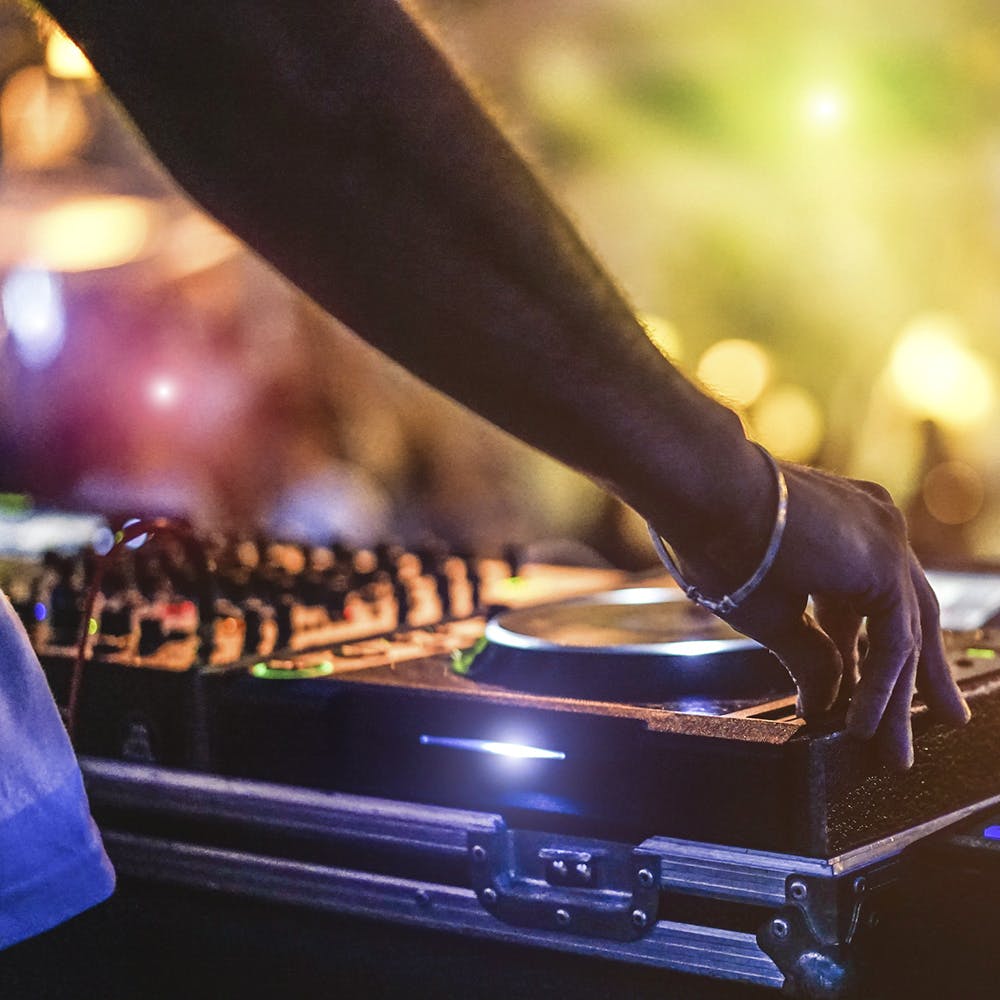 Groove To The Catchiest Of Tunes With The Best DJs In Chennai
Heeeellloooooo Chennai! It's your favourite DJs in the house. What's a party with no music and what's music with no DJs? Disc jockeying is an art form that people often tend to ignore and trust me when we say this, boy, it is a hell of a task to be mixing those tunes while satisfying the roaring crowd. Chennai has a talented bunch of DJs and we absolutely adore their talents (and of course, the grooves that they have got us into). Check out our list of the best DJs in the town!
DJ Pooja B
Haven't heard of many female DJs? Well, better know it now than never because this girl is slaying it. DJ Pooja B who also goes by the name of Ikigai is a Chennai born and started her DJ career right in the town. She specialises in EDM and Trap and has co-founded "EQ Way" out of Dubai which platform for growing men and women working in the same industry. While you will often find her in clubs and music festivals around the world and hopefully, she is in the town soon for you to get a chance to groove to the beats of one of the "Top 9 Female DJs in India".
DJ Sam
If you want to add some thumkas to those beats then call up DJ Sam! he is a private DJ and plays the hippest Kollywood remixes in town. He has also stepped into Bollywood remixes! You must have heard his mixes on 92.7 BIG FM while rushing through that traffic in the morning. You can also listen to some of his original remixes on Soundcloud! Although, very rare but you can still catch him in pubs on some occasional ladies night issues!
DJ Syed
Pop and House, you will find some newest tunes at his mixes! DJ Syed plays mostly out of Sera Tapas bar but you will also find him play his mixes throughout pubs and clubs in Chennai. He also recently made his debut in DJ Nights in Novotel Hotel! We have been to Sera Tapas bar and man, this guy plays some funky retro favourites as well which will have you singing along with him. He also plays at weddings! You can totally book him for some amazing tunes for your guests.
DJ Shuffle
Madrasi Da? DJ Shuffle will have you shuffling on your heels and all of you, Chennaiites will love him. R.Babu or he is otherwise known, mixes drop beats with Kollywood favourites. Who knew regional could take such a dandy turn? The fusion is something we love about him. An ardent Tamil movies and songs lover, you will find him mixing Tamil dance numbers to his dubsteps in some of Chennai's best pubs such as Minus One and Taj gateway. Keep an eye out for more on his page to know where he hits town next!
DJ Wish
Honestly, we came across this name in Bengaluru's CloudNyn and people seem to love him there. But, DJ Wish aka Vishnu Babu is very much from Namma Chennai and has some groovy hip hop and dubstep to groove to! he takes some of the hop favourites like Shakira's Hips Don't Lie and even Hindi Indie favourite Udd gaye and puts in some insane beat mixes. While he is mostly travelling, keep an eye out on his facebook page. When home calls, Wish can never say no after all.
You can check out their facebook pages to be updated about their upcoming events
Do let us know in the comments below if we have missed out on any!
Ask Adyasha a question