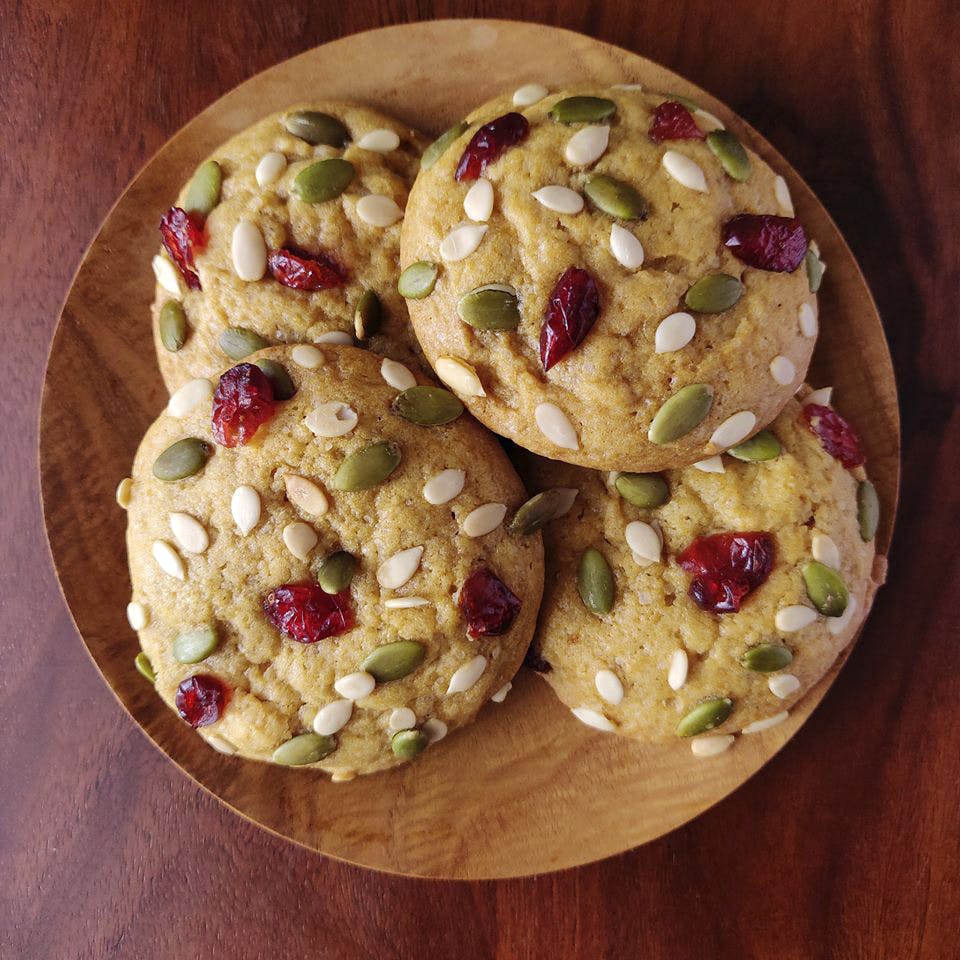 Nothing Better Than Crispy Yet Melting Bites With The Best Homemade Cookies In Chennai
We may have grown up buying MilkBikies but you can never forget the taste of tea with warm biscuits that tea shops keep in their glass jars. Getting a little fancier with the name, these are baked cookies that we have grown up loving! To fill that sweet tooth need of yours, we have curated a list of fresh and the best homemade cookies in Chennai. Keep your warm milk ready.
Kayke
How would it be when a fitness and gym-lover baked you some of your favourite sweet delights? Believe it or not, Kayke makes that fantasy true with her healthy baked cookies. Kaju Cookies, Ragi cookies, Wheat cookies, Peanut butter cookies and even plain chocolate cookies, you will get a range with no mixing of refined sugar and no maida! Kayka specialises in making digestive cookies and special cookies for diabetic patients as well. Order your pack with customisable packing with prices starting at INR 90 for 250 gms.
Sweet Heaven
Let us surprise you with something different! Sweet Heaven Bakery does art on their cookies. Watercolour effect, stamping, stencilling to making the entire landscape sceneries, jerseys and much more! These colours are made by edible food colour as well and do they melt in your mouth. They make for the perfect gifts for your kids birthday or as a return gift. Get yours customised now with prices starting at just INR 50.
Jack's Homemade Chocolates
Made by a chocolate specialist, you can expect to see some delicious healthy bites from Jack's Homemade Chocolates. You can find adorably-shaped butter cookies, milk cookies and besan cookies packed with a range of flavours. They have saffron, peanut and mixed fruit flavoured cookies along with their specially made chocolate and double chocolate cookies. They have chocolate filling ones as well! You can even customise your own packaging wrapper and get them home with prices starting at just INR 50 for 10 pieces.
Sugar Base Studio
With their crazy themes and range of desserts, we would be ethically wrong to not include Sugar Base Studio in Porur in this list. They have a range of handcrafted and designer bakes which includes a collection of cookies as well! From plain butter cookies and ragi cookies, they have interesting fillings as well. Their recent Game Of Thrones collections also features a number of cookies filled with different types of filling from raspberry to blueberry to represent the houses in GoT. They also shape out their cookies in shape of cartoon characters such as Mickey Mouse and Donald Duck! Visit their store or get a delivery home with prices for two at INR 500.
Ricky's Cookies
If you are one for trying out whacky flavours then Ricky's Cookies is the one for you. Who says you cannot go sweet and healthy? They come with some crazy flavours mixed with Indian millets, red rice, Peruvian dark chocolate, pumpkin seeds and even green peas. Don't worry, although it sounds insane they still come with the sweetness of buttery cookies. All of their cookies are made out of dry fruits and veggies with no preservatives and only natural ingredients. Starting with INR 70, they make for some great snacks, gift hampers and party orders.
Ask Adyasha a question