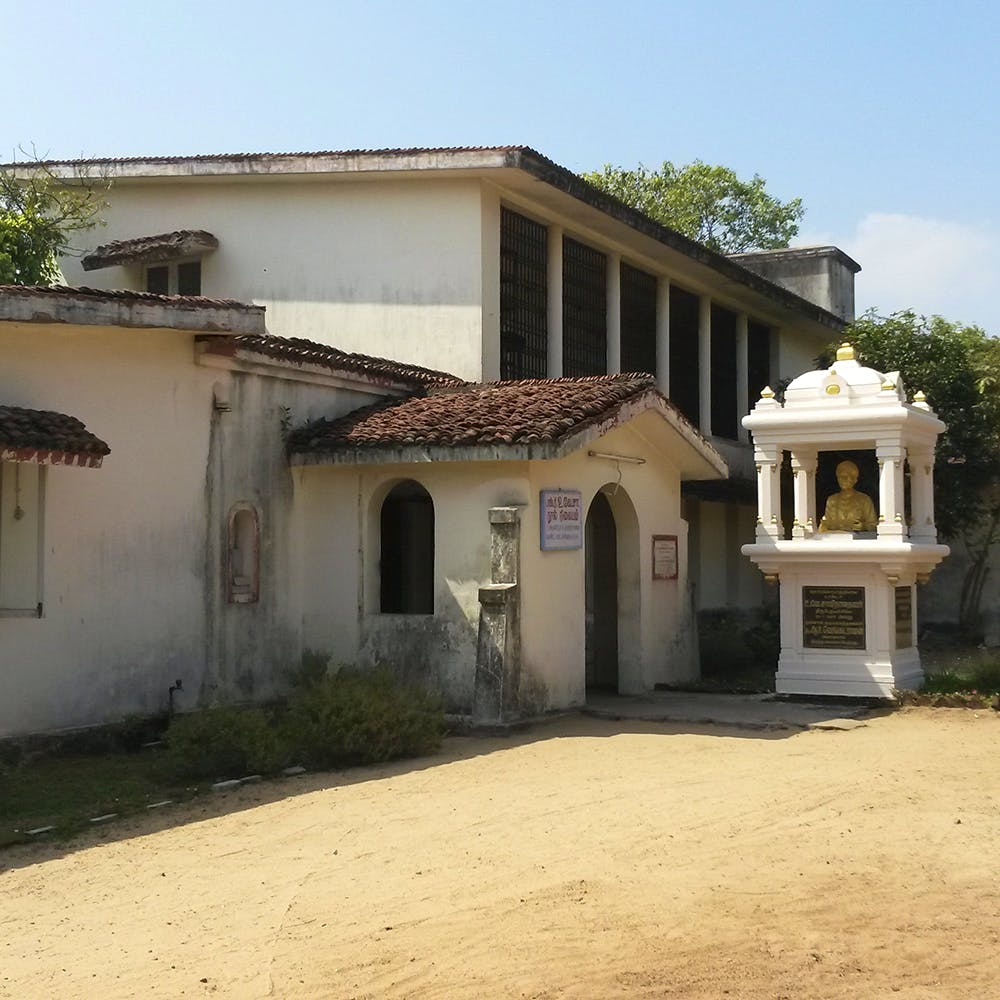 Eat, Drink & Make Merry With This Hood Guide On Things To Do In Besant Nagar
Besant Nagar is one of the most exciting places to live in, in Chennai. Home to arguably the most fun beach (Elliot's Beach or Bessy for the uninitiated) in the city, it's grown from being a quiet neighbourhood with a few eateries near the beach to a bustling hot spot with a range of places to eat, drink, shop and hang out. With a dozen places opening up every month, there's always something new for you to discover here. That's why we've come up with a hood guide for the best places you need to check out in Besant Nagar.
Walk Along Elliot's Beach
When we say Besant Nagar, the first thing that would strike your mind is Elliot's Beach. It may be a smaller version of the Marina Beach but don't underestimate the little place. With quieter waves and lesser people, the beach makes for a refreshing walk during sunset and sunrise. Stop at one of the local stalls. Win a wooden toy, blow some humongous bubbles or eat roasted corn! It will be a beachy experience.
Eat Your Fill
From BOATS to Murugan Idli Shop, restaurants and cafes are always buzzing in Bessy. Continental, Chinese or South Indian, it is all the more fun to eat at fancy places that overlook the beach. If you are looking for a rooftop for some Margaritas and LIITs along with your fries or calamari then BOATS is the place to be. If you are in the mood for some Nasi Goreng or Chicken Satay, no better place than Wok Monk or plain old South Indian at the iconic Murugan Idli Shop. Best to end the night with some creamy shakes from Blind Ch3mistry or bite-size cupcakes from Buttons. To check out restaurants in Besant Nagar, click here.
Street Food Haven
Coming to Elliot's Beach and not trying out the street food is a crime. From fresh fried fish on the stalls at the beach to Sweet Lime Soda and Cheese Pani Puri at The Chaat Block, the beach is literally your oyster. Along the beach, you will find almost every stall selling potato twisters and Fuljar Sodas. You can even customise your spice addition to your potato twisters from sweet onion to Mexican sauces! Don't forget to try Colostrum Milk while you are at it. It is the first milk that cow produces and damn, the sweetness of the natural pudding is just addictive. To know more about street food, click here.

Visit Kalakshetra Foundation
Founded in 1936 by a dancer, Kalakshetra Foundation is a pioneer when it comes to teaching Indian Classical dance forms. With the soothing nature of the greenery around and classes being conducted under a banyan tree, you can not only attend a class but also visit to learn how the beautiful dance form was founded and how its story has been kept alive.
Annai Velankanni Church
Checking out one of the oldest Churches in the city is definitely recommend to anyone in the area. From an architectural standpoint, it is beautiful to look at, definitely worth a trip. The church is so famous, there are pilgrims who come from across the world to experience it. Additionally, the tiny bazaars in the adjacent roads also have interesting little knick-knacks you can pick up. Though be warned, during festival times, it can get very crowded.
Visit the U Ve Swaminathan Iyer Library
The Besant Nagar neighbourhood is a hub for literature lovers, especially with the Theosophical Society located not so far from the place. However, apart from that, U Ve Swaminathan Iyer Library is one place you must check out if you want to get an insight into the cultural history of your state. This library host over 2200 palm manuscripts along with 33000 books. It is considered to be one of important literary hubs for the Tamil Nadu history!
Cycle Through The Roads
With trees canopying the hood and the breezy ocean air, areas like Blue Cross Road and Besant Nagar Beach Promenade make for a perfect paddling site. Take your cycle out in the early morning sun or you could even have a refreshing jog through the place in the evening.
Lay Back In The Huddlestone Garden
Located inside Adyar's Theosophical society, The Huddlestone Garden covers more than 260 acres of land. Apart from the breezy serenity and lush greenery to admire, you can find the ecosystem that boasts of exotic trees and some native fauna. If you are lucky, you could just spot a jackle.
Arcades And Gaming
For an evening of fun and frolic, no place could be better than our beach Bessy. Near Elliot's Beach, you can head to Nassaa Uth Hub. Not only they have a bowling alley but a futsal arena, reality VR games and hell loads of arcade games. There is a bouncy house as well if you want to go into nostalgia. Trust us when we say this, no work out fels better than bouncing in the colours.
Shopping
From shopping for as low as INR 20 in the streets to checking out the quirkiest clothing and decor in Maal Gaadi, Bessy is the shiz. From shoes and jewellery to fabric and decor, the street presents you with unique steals. Check out SS fashions for some ethnic printed fabrics or Trends for some cosmetics hits. If you are looking for something niche then you can head to Maal Gaadi for quirky nose pins and pop art posters or you can go to the 5th Avenue boutique for some grunge skirts.
Comments