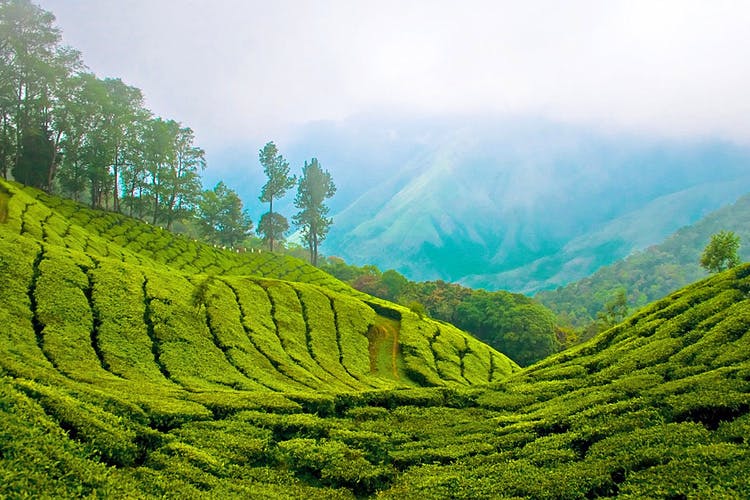 Dial Up The Romance With A Trip To These Romantic Getaways Near Chennai
Whether it's the hills, scenic beaches or a luxurious touch you're looking for in your next getaway with bae, this list of romantic getaways near Chennai can help you out. Read on. You can thank us later.
Kodaikanal
Meaning Gift of the forest in Tamil, Kodaikanal is among the most popular destination for couples. With scenic views, lovely waterfalls and lakes to admire, you can enjoy the natural beauty and some quiet time with bae here.

Pondicherry
A beautiful blend of French and Indian culture, Pondicherry offers a unique getaway experience. You can stroll along the boulevards, enjoy the sunsets while gorging on delish food and engage in local activities for a perfect weekend getaway with your loved one here.
Ooty
Fondly called the Queen Of Hill Stations, Ooty is home to some of the best tea plantations that offer a lush green view that's soothing to the eyes. With picturesque valleys and jaw-dropping flora, you can enjoy a peaceful ambience with your partner. And if you're up for some adventure, you can also sign up for treks, angling and more here.
Mysore
Home to some of the most marvelous structures, Mysore is perfect for history buffs and those looking to add a royal touch to your getaway. Together, you and bae can explore the colonial style architecture and heritage structures here such as the Mysore Palace, Chamundi Hills, Railway Museums and more.

Munnar
Tea plantations, misty valleys along with treks and strolls along beautiful bends, Munnar is perfect to catch up on some alone time with your partner. The pleasant weather and hill tops that carry an aromatic smell completely captivate you, absorbing you into a world of calm and natural beauty.
Yercaud
With its diverse flora that includes coffee plantations, guave and orange plantations, Yecaud is perfect to get lost into the green. There also also some beautiful lakes that bends that you can explore with bae while staying at luxurious resorts that can be found in plenty here.
Tranquebar
Quaint, calming and away from the city life, Tranquebar is an offbeat romantic destination not known to many. Listen to the waves crash, revisit history at the scenic forts or admire the beauty that the churches here exude with your partner and create new memories.

Yelagiri
Also known as Poor Man's Ooty, Yelagiri is steeped in culture and natural beauty with lovely temples, hills and lakes making up the place. Let nature's beauty take you over while you engage in activities like paragliding and treks here with bae.

Wayanad
Dense forests, picturesque hills and rustic culture is what is on offer at Wayanad. Perfect for couples, you can totally cut off from the city noise here while taking in the pretty picture this place paints and enjoying each other's company.
Think we missed something? Let us know in comments below.

Comments